KEVIN O'TOOLE
MANAGING DIRECTOR
Kevin is a chartered engineer & Ph.D. with over 15 years' experience in the field of energy systems R&D. He is one of the world's leading SMA application specialists.
RICHARD BLACKBURN
HEAD OF ENGINEERING
Richard is a chartered engineer and a fellow of the IMechE. He has over 25 years' experience including companies such as Rolls Royce, Nissan, and McLaren, taking designs and products from prototype through to high volume production.
DR JAN PILCH
HEAD OF SMA AND R&D
With a Ph.D. in materials science, Jan is a world-renowned and published SMA specialist with expertise in SMA processing and microstructure of SMA in energy applications.
MIKE LANGAN
COMMERCIAL DIRECTOR
Mike is a Chartered Engineer with almost 30 years' experience developing and commercializing new energy/engineering technologies mainly in the European energy industry. Ex BG, ENER-G, and IMI.
KERRI NOLAN
BUSINESS OPERATIONS DIRECTOR
Kerri has over 20 years' director-level international experience in operational and commercial roles, ranging from start-ups to large multi-nationals across consumer goods manufacturing, retail, and telecommunications.
EXERGYN BOARD OF DIRECTORS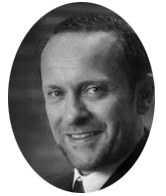 TONY ENNIS
CHAIRMAN
Tony has a 30-year track record of building and scaling National and International Energy businesses. Tony is Founder & Former CEO of Vayu which captured 30% of the Irish gas and electricity markets and was bought out by Glencore in 2011.
DR JOHN GALBRAITH
NON-EXECUTIVE DIRECTOR
John is a C-suite executive with a track record in Fortune 500 companies such as Carrier, Cummins, and Daimler AG. He is a chartered engineer and Fellow of the Institution of Mechanical Engineers.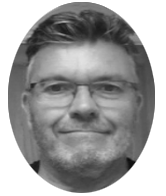 DR PAUL GROVES
NON- EXECUTIVE DIRECTOR
Paul has deep knowledge of global energy industries and experience in start-ups, joint-ventures, and growth-phase companies. Currently COO of Arq, and has held a number of CEO, Board Director, and Advisory roles.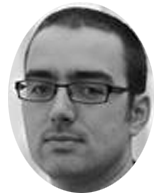 DR BARRY CULLEN
CO-FOUNDER, NON-EXECUTIVE DIRECTOR
Barry holds a Ph.D. in Advanced Engineering Thermodynamics, having studied the use of waste heat to power in a novel combined cycle system for high-efficiency power generation and cogeneration systems.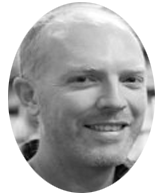 ALAN HEALY
CO-FOUNDER, NON-EXECUTIVE DIRECTOR
Alan has worked in Ireland and internationally, helping start-ups, early-stage, and large established companies. Alan led the company through several successful investment rounds.
NORMAN CROWLEY
NON-EXECUTIVE DIRECTOR
Norman Crowley is the founder and owner of Crowley Carbon, an internationally successful, Irish-based environmental services company, an early investor in Exergyn.
Mark Leahy and Dermot Farrelly, Non-Executive Directors, Investor Representatives
Working at Exergyn provides an exciting opportunity to join a team that is working on cutting edge technological innovation. Everyone is encouraged to come up with ideas and solutions and is given the chance to take ownership.
We value the impact each individual can have on our success. As people with diverse skills and attributes, we work together as a team to get things done – with sleeves rolled up and no bureaucracy. We like to have fun along the way.
We are equipped with the tools and software we need and work to best-in-class standards within our framework of policies and procedures. At Exergyn, there is plenty of scope to continue professional development through mentoring, training, and a study sponsorship programme. Remote working is also available.
If you are interested in career opportunities at Exergyn, please get in touch.