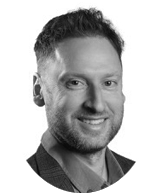 KEVIN O'TOOLE
CEO
Kevin is a chartered engineer & Ph.D. with over 15 years of experience in the field of energy systems R&D. He is one of the world's leading SMA application specialists.
JOHN GALBRAITH
CHAIRMAN
John is a C-suite executive with a track record in Fortune 500 companies such as Carrier, Cummins, and Daimler AG. He is a chartered engineer and Fellow of the Institution of Mechanical Engineers.
MARK JERVIS
HEAD OF RESEARCH AND DEVELOPMENT 
Mark has over 20 years of experience in engineering, operations, and new product introduction with extensive experience in the Automotive, Fluid Power, and Offshore industries. He is highly accomplished at determining strategy and driving change and has a number of awarded patents. 
RICHARD BLACKBURN
HEAD OF ENGINEERING
Richard is a chartered engineer and a fellow of the IMechE. He has over 25 years of experience including companies such as Rolls Royce, Nissan, and McLaren, taking designs and products from prototype through to high volume production.
PAMELA KAVANAGH
HEAD OF HUMAN RESOURCE MANAGEMENT
With a career spanning over 20 years, Pamela is experienced in all disciplines of Human Resources Management and has worked in senior roles across a number of organisations.
Pamela is also a certified mediator with the Mediators Institute of Ireland.
MIKE LANGAN
COMMERCIAL DIRECTOR
Mike is a Chartered Engineer with almost 30 years of experience developing and commercializing new energy/engineering technologies mainly in the European energy industry. Ex BG, ENER-G, and IMI.
FINTAN MC DONNELL
HEAD OF TECHNICAL OPERATIONS
Fintan has over 15 years of experience in the R&D engineering and design environment across a number of leading manufacturing companies, with a master of Engineering and a high level of proficiency in Project Management and CAD software. He leads the implementation of Health, Safety, and Quality Management standards and systems.
DR JAN PILCH
HEAD OF SMA AND R&D
With a Ph.D. in materials science, Jan is a world-renowned and published SMA specialist with expertise in SMA processing and microstructure of SMA in energy applications.